Update. - Free Online Library Real estate and design news from our advertisers.

Frye General Contracting and Breckenridge Construction are building

more than homes in this area–they're building futures. Each

semester they sponsor a $1,000 scholarship at the M.E. Rinker Sr. School

of Building Construction at the University of Florida, says company

spokesman Alan Anderson. The company has recently hired two of the

school's graduates–Shane Rogers and Jennifer McAlister. Rogers,

who worked for Frye as an intern last summer, will be an assistant

project manager on several of its projects at IMG Bollettieri in

Bradenton. McAlister will be a project administrator for Frye General

and Breckenridge Construction projects at Dr. Maurice Healey's

office building in Bradenton, Southwood Community Pool in River Club,

Ranch Lake Office Park and a custom home in Gator Creek.



The companies have a vested interest in UF's School of

Building Construction. Kelly Frye, president of Breckenridge

Construction and Frye General Contracting, is a 1990 graduate of the

school. While attending, he was also a student tutor and provided

additional instruction in structural engineering. Frye and Breckenridge

recently participated in the spring semester job fair in Gainesville and

selected another intern who will start this summer.



Glen Trotta, president of DiVosta Homes, Inc., announced that the

company has recently opened a new gated community of single-family and

patio homes at the Palmer Ranch in Sarasota. All of the homes

constructed at DiVosta's VillageWalk of Sarasota will feature the

company's building method, which utilizes steel forms and poured

solid concrete construction. "DiVosta home buyers have appreciated

the quality and methods of our unique building system in the 24,000

homes we have constructed in Florida," says Trotta. "They feel

confident the built-solid construction and storm panels provided for

every DiVosta home at VillageWalk will protect them in the event of a

hurricane or tropical storm." DiVosta will begin construction of

new models this summer and plans to have homes ready at VillageWalk

before the end of the year. For further information visit DiVosta's

Web site at www.divosta.com.



Michael Falkenstein, broker/Realtor with Re/Max Properties, says

that although we may think we are in "somewhat of an economic

turmoil," he and partner Nancy Falkenstein are still advising

clients not to hesitate to buy good quality real estate in the Sarasota

market. "Too often we see buyers hesitate only to learn that the

property they were considering has sold," he says. "We work

with many sophisticated investors who are diversifying from their stock

portfolios. These investors are looking for the 'tax deferred

appreciation' they believe they will enjoy as the property

increases in value, while other investors are building their real estate

portfolios using the 1031 Exchange to grow their investment and have a

longer tax deferral period."

Mark and Danielle VanZorn of Re/Max Properties say the key to the

continuing popularity of the south Sarasota area is the fact that the

area has the luxuries people want: championship golf course communities,

waterfront properties and nature preserves with bicycle and walking

trails. Mark observes that one of the fastest-growing trends in the area

is the desire for more space. "Couples are coming to us intent on

larger and larger homes, four-and five-plus bedrooms–with one or two to

be used for dual home offices–private work-out facilities, media rooms

and more." Their best tip for this summer's real estate market

is to visit their Web site at www.SarasotaSafari.com for profiles of

these neighborhoods and "a wealth of information on the current

Sarasota real estate community."



Xavier Garcia Sr. of Las Casitas Architecture and Planning, Inc.

sees the luxury condo and luxury waterfront subdivision as a quickly

growing trend here in our waterfront community. "Since there is

only so much beachfront property and a large demand, highend residential

design is heading toward high-rise buildings as well as gated waterfront

communities," says Garcia. "Las Casitas' involvement in

these projects includes design features such as private beach access,

deluxe finishes including pre-cast stone and marble, fully automated

mechanical and electrical systems and casual TV audio rooms."



Charlotte Hedge of Michael Saunders & Company says,

"Downtown, where we live, continues to sizzle. We've got the

near completion of the Ritz, the Phoenix and Marina Towers; the near

sellout of Renaissance; and four new high-rise condominiums starting

soon–the Residences at the Ritz, Beau Ciel on the Boulevard of the

Arts, and Golden Bay and Casa de Mayo on Golden Gate Point." Along

with husband Tom, son Tom Jr. and associate Monica Barth, "The

Hedge Team" predicts that the renaissance of downtown Sarasota will

continue and that we'll see more exciting changes (of the kind that

helped Money Magazine select Sarasota as "Best Small City in the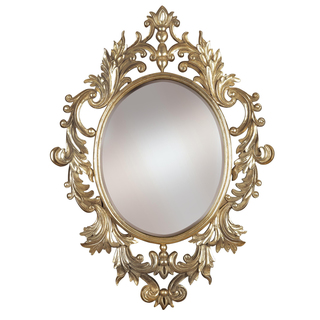 U.S.") as Andres Duany's plan is put into effect.



Art http://www.yourdictionary.com/mirror in the Park, the second juried art show by University Park

Country Club residents, was a huge success, with an artists'

reception and judging held on opening night, according to Linda Page,

director of sales. "Based on the enthusiastic response and the

talent exhibited, this is sure to become an annual event," she

says. "The newly opened Club Room, a social venue where members and

guests enjoy small or large gatherings, is the natural beginning to the

day with croissants and cappuccino or the perfect ending with whatever

your favorite beverage happens to be. The interior design took its lead

from the East Indian colonial style evident at the famous Raffles Hotel in Singapore." Page adds that the first quarter proved to be

another record setter with sales up from last year, making for

University Park's best sales year ever. The community's first

$2-million model broke ground and three new models–by Neal Custom

Homes, Pruett Homes and Todd Johnston Homes–debuted; Marc Rutenberg

Homes' model is expected to open soon as well.

University Park's Linda Page, by the way, recently won another

prestigious award–a national silver award for "Sales Manager of

the Year" from the National Association of Home Builders.

She'd already won the association's Florida "Sales

Manager of the Year" and then the regional "Sales Manager of

the Year."



John Cannon of John Cannon Homes reports that keeping up with

innovative interior and exterior architectural design trends has become

a necessity for today's home builders. "Our customers are

searching for features that will make their homes more unique,"

says Cannon. "Six of our models entered in the recent Parade of

Homes won recognition during the onsite judging because they included

very stylish architectural details. Our Allora IV at the Hammocks is an

exceptional model that features an abundant use of crown and dentil molding accentuated with dramatic lighting. Our New Crawford, a Southern

Living custom home, won in the 'Best Entry and Foyer' category

because its impressive architectural columns make a very elegant

statement." The Marinna III and the Nioka II, John Cannon

Homes' models at Lakewood Ranch, also received special feature

awards as did the Talia at Silver Oak on Palmer Ranch and the Taronga II

at the Preserve at Panther Ridge. Cannon is also building in the new

Lakewood Ranch communities of Twin Hills and Quail Creek.



When you take out a loan–any kind of loan–you agree to pay back

the amount borrowed plus interest. However, if you pre-pay, you can save

tremendously on the total interest, says Penny Hill of Chase Manhattan

Mortgage. More importantly, you increase the equity in your property.

For example, a $500,000 loan at 7.5 percent on a fixed 30-year mortgage

will pay back $758,585 in interest after that 30 years. By sending in an

additional $25 to $100 each month, you will save from $19,000 to

$74,700.



BY DESIGN



Colorful advice for all seasons.



Linda Griffin, owner of Fanciful Furnishings, says that if you want

to increase your business you should try painting your building an

eye-catching color. "We had done everything but lie down in the

road to try to increase our (in-store) traffic," laughs Griffin.

"Then we painted the exterior a bright lime green trimmed in hot

pink with even darker-pink doors, and added a flock of pink flamingos as

the crowning touch." The results were immediate and obvious.

"We doubled sales in January and tripled them in February,"

says Griffin. "Even neighbors who have driven by on a daily basis

are stopping in now and asking if we're new here, and people stop

in on a steady basis all day long on their way to adjacent facilities.

The first day I looked out front to see if there was a bus in the

parking lot!" Is there something hypnotic about the color or are

the birds too funky to resist? "Visitors tell us they figure if the

building looks this interesting on the outside, there's got to be

something exciting inside."



Jaren Levitt of Stone Trend International is enjoying a business

boom based on savvy European investors sticking with the traditions of

their homeland. "Europeans use a lot more stone in their homes than

Americans do," explains Levitt. "They consider it a basic,

traditional material while Americans tend to think of it as an

upgrade." A particularly hot market this summer, says Levitt, is

the old Bay Isles section of Longboat Key where these investors are

buying and immediately razing old homes, having local builders put up

new houses with an abundance of stone and selling the properties before

the work is even finished. With all the marble and granite work

involved, Stone Trend is being called upon by several local builders for

these projects. Levitt says John Cannon Homes has been especially active

in this market, creating new residences for investors from England and

Germany.



It's a family affair at the new Gaylord Gallery in the Towles

Court area, where fine art and sculpture created by Dee, Beth and John

Gaylord–mother, daughter-in-law-and son, respectively–are featured.

Dee Gaylord says they have been "phenomenally lucky" so far

with their recently opened gallery in the newly developed annex in

Towles Court, and are having great fun being in the vibrant and exciting

downtown area. Dee paints in mixed media, Beth is a pastelist and Jon is

a sculptor. Regular gallery hours are Tuesday through Saturday from 10

a.m. to 4 p.m. plus the third Friday of each month for the Evening Art

Walk. For small groups or individuals, evening hour appointments can be

arranged.



The furnishing trends in the Southeast, including Florida, continue

to lead the rest of the country, according to Donald Steele, owner of

Norwalk the Furniture Idea in Sarasota. "Color and contrast lead

the trends, and bold animal prints with Caribbean and African motifs are

continuing to increase in popularity." Steele also says that they

continue to see clients interweaving their favorite pieces and

accessories with the new styles and colors. "As people arrive in

this area of the South, whether in retirement or still working, they are

intent in looking for lasting value in both product and design."



Amy Baldwin and Terrance Leaser, designers at Norwalk, add that

today's client is very sophisticated and expects excellence in

knowledge of products, industry trends and especially design concepts.

Both feel that the Florida market holds much higher expectations than

does much of the rest of the country.



Most of us spend a great deal of time, talent and money choosing

the home we live in, says Suzi Trubitz of Serendipity Gallery. Just as

much thought should go into choosing the art that fills these homes.

"My advice to you as an artist is not to buy art or decorative

items just because they match your color scheme," she says.

"If you want your home to have some distinction from the mundane,

lustro

choose items because they are interesting and provocative. These items

can be found in any price range and from all different sources.



Fred Hind of Fred Hind Interiors Inc. says it's that time of

year again: time to open up that extra room we call the lanai.

"Most come complete with pools and spas," notes Hind,

"and it's up to the owners to provide the ambience that is

tropical Florida. As designers, we seem to have a difficult time

convincing our clients that trees and plants around the pool provide the

look and feel of resort living. Lush vegetation such as the white bird

of paradise rewards you with its beautiful flower. Areca palms and

Christmas palms clustered around a brightly colored market umbrella and

well-appointed chaise lounges and a cozy hammock could create a lovely

romantic setting." Foliage can block an unattractive view,

providing a canopy of privacy for bedrooms opening to the lanai. For

maximum lanai enjoyment, Hind suggests breakfast in this setting or an

intimate dinner. "For a magical evening, try adding candles in your

plants and float some in the pool. You have all the tools you need to

create your own five-star resor t," says Hind, "all it takes

is your imagination. Enjoy!"



"Coastal living is truly coastal living in Sarasota,"

says Tre Michel, an interior design specialist at Robb & Stucky. One

of Michel's favorite waterfront design projects includes an entry

with inlaid wood compass in the floor (complete with true coordinates

pointing North) and porthole windows in the wood front doors. Michel

says she enjoys working with clients on waterfront properties–both new

home construction and renovations–as part of Sarasota's waterfront

renewal. "Boating clients of all ages are attracted to classic

boating themes and elements as they furnish their homes," she says.

"Nautical inspirations include wood of all finishes, primary colors and crisp canvas upholstery. Nautical accessories such as round porthole

mirrors, fish-related art and barometers lend nautical charm."

Michel's resources include Robb & Stucky furniture collections

Compass Point and Nautica, which utilize marine themes like rope,

compass patterns and sailing vessels to really impart the maritime

theme.



Debbie Stevens, interior designer with Clifford M. Schulz

Architects, Inc., says that the Internet-driven Information Age puts

information at the fingertips of anyone with the determination to find

it. "Most of our clients are becoming very sophisticated when it

comes to design and material selection for their homes," explains

Stevens. "Because of this, they have a great appreciation for

highly educated creative interior designers. The relationship between

architecture and interior details has become extremely important, as

well as maintaining the integrity of correct proportions and style. We

are finding that our clients are striving for interiors that are

comfortable and inviting yet elegant, with a richness that sets them

apart from the rest. They realize that creating spaces with styles that

are based on timeless elements as opposed to current trends allows them

to achieve this goal."



From May 4 through July 5, Galleria Silecchia will be showing

"Reflections of the Mind's Eye," featuring the original

oils-on-linen works of Colombian surrealist painter Homero Aguilar. Born

in Pasto, Colombia, in 1953, Aguilar received his art training in Cali

and at age 25 left his homeland to live and study in Paris. His talent

was quickly recognized and he was accepted into prestigious exhibitions

throughout France. In 1980, Aguilar began exhibiting his art in

Switzerland, Belgium, Japan, Italy, Venezuela and the United States. His

work was also an important part of the "Nuevas Figuras"

exhibition at the Museum of Modern Art in Bogota. Over the years,

Aguilar has received such prestigious awards as the coveted Medallion of

the City of Paris and the first prize in the Symbolic Surrealism Competition.